Taylor Swift Shot A Music Video A Kebab Shop And People Can't Handle It
Love or hate her, Taylor Swift's music has seen her transform from teen country sweetheart to one of the industry's most powerful players. Now in the build-up to the release of her sixth studio album Reputation, Swift has been spotted shooting a video in a kebab shop. 
Yep you read that right, after releasing an incredibly theatrical video of her 'former selves' for "Look What You Made Me Do", Swift has headed to the streets of North London for her latest video.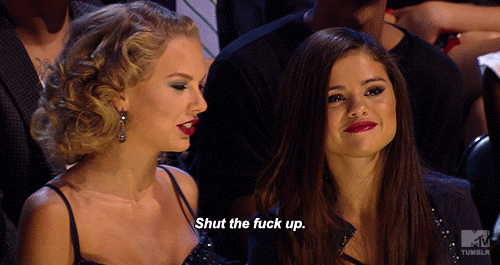 The musician was spotted in Kentish Town over the weekend and it seems her love for trashy UK nightlife culture continues after fans had already been shook by the star venturing into a Wetherspoons... 
first it was spoons now its a fucking kebab shop ahaha taylor is embracing british student culture im crying

— paula (@swiftxforever) 14 October 2017
If the paparazzi shots are anything to go by it looks like Taylor is teaming up once more with Joseph Khan. Khan previously directed other big videos of Taylor's previous album 1989, like "Bad Blood" and "Wildest Dreams". 
@taylorswift13 @JosephKahn Can't wait to see it!!!! pic.twitter.com/V9FE1J9NUb

— Perez (@ThePerezHilton) 14 October 2017
When I tweeted at Taylor to "come to my ends" I DIDN'T mean a local kebab shop?! pic.twitter.com/oWRSYcxdfN

— Saz (@apaintedbluesky) 14 October 2017
I just found out Taylor Swift filmed a video in a kebab shop at the end of my road and I have NEVER been so shook

— Alice Johnston (@alicccce) 15 October 2017
Now that we know that Taylor's a fan of a greasy late night snack we know to ask her the important questions... like is she a cheesy chips or a doner kebab kinda gal?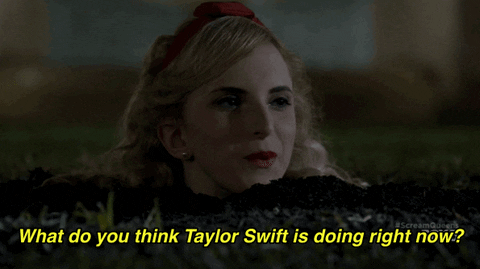 Read More - > Linkin Park's 'Carpool Karaoke' with Chester Bennington has been released