McDonald's Szechuan Sauce Packet Sells For $15K On Ebay
What a time to be alive. Someone just spent almost $15K on a twenty year old McDonald's Szechuan dipping sauce packet, all because of the Rick and Morty season 3 premiere.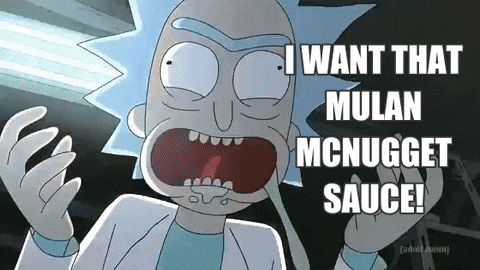 After 187 bids, the Ebay listing for the "Mulan Szechuan Dipping Sauce 1998" closed with a winning bid of $14,700 (about £11,500). The seller also shared how he got his hands on the 1998 sauce, and let's just say you're better off without it:
 

"I just bought a really old car, while cleaning it I found a packet of this sauce. After watching the recent episode of Rick and Morty I went online to see if it was worth anything.Turns out it was.

Also, this comes with a packet of wasabi as well," explains the seller.

 
McDonalds Szechuan sauce?
Back in 1998, McDonald's created a new McNugget dipping sauce to promote Disney's animated film Mulan. After being discontinued for almost two decades, the Szechuan sauce made headlines again after Rick, the co-eponymous character of the cult sci-fi animated series Rick and Morty, revealed that his life goal was to get his hands on that sauce again.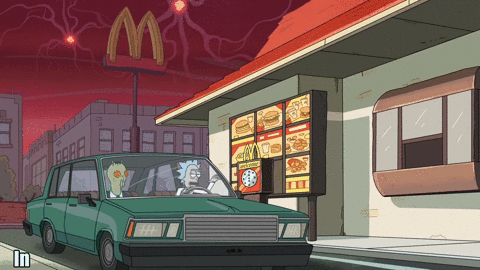 If you're keen to try the now infamous sauce, but would rather not have to spend $15,000 just to get food poisoning, you can try also try making it yourself! Or alternatively, you could sign the online petition –which currently counts over 35,000 supporters– asking for McDonald's to bring it back.
The restaurant chain is aware fans are demanding the sauce back, as they've demonstrated when they wittily replied to the Rick and Morty official Twitter account with their own version of Rick's catchphrase "Wubba Lubba Dub Dub".
@RickandMorty .@RickandMorty McNugga Lubba Dub Dub.

— McDonald's (@McDonalds) April 2, 2017
By the way, the Ebay listing originated from Ipswich, UK, which means there might be more sauce packets laying about, just waiting to be found!
Read More -> "Rick and Morty" may force McDonald's to bring back the Szechuan sauce