Frank Ocean Writes A Personal And Poetic Essay For i-D Magazine
Frank Ocean is not just a talented singer. From the very beginning of his career, six years ago, this Jack of all trades hasn't stopped to debate such subjects as sexuality, love and the life of black people in today's America through his music and his digital writings.
After promoting his  second album Blonde across Europe and the USA with director Spike Jonze this summer, the Californian artist is back with another project.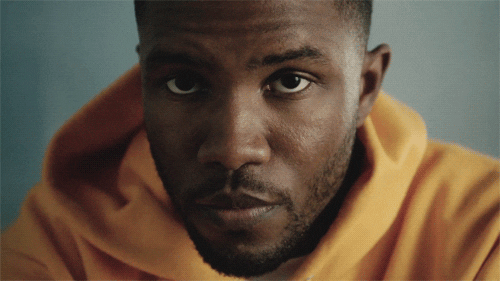 For the new issue of i-D (which also features a fascinating interview with Kendrick Lamar), Franck Ocean put together a 32 page photo series and a very intimate essay.
In this short text reading like a poetic stream of consciousness piece, Franck Ocean revisits topics that are dear to him, such as inner peace, the power of the word "Yes" and about reaching thirty, as well as broaching with humour much lighter subjects such as the comeback of McDonald Szechuan sauce:
 

"You can answer a lot of questions with 'Yes.' But you can answer many more with 'No.' No is run of the mill. Yes is a gem.

Whenever I feel alone I watch live television, something about it being okay on their end makes it okay on mine.

Onstage one in-ear is my mic feed and the other one is a Tim Ferriss podcast. I go long periods without talking but I raise my voice when the people on the phone are in loud places.

I've never given my fans nicknames because the ones I think of are embarrassing. I'm world famous. I had peace in my twenties.

Big Pharrell praying hands those weren't mutually exclusive.

If you want to make your 30s sound appealing just mention 'sexual prime.'

Re: the photos... as Karl Lagerfeld would say they 'came to me in a dream.'

Summer two thousand and seventeen. We leaned into it. Bananaberry flavored candies at the bottom of the cup. I'll never know why or what's with campouts for Szechuan sauce at McDonalds. But I'm way into it. Issa Dreamworld. If you liked two thousand and seventeen then you'll love two thousand and eighteen."

 
Check out Frank Ocean's photo series and article from i-D Magazine.
Read More -> 'South Park' takes on Kanye West in new game trailer