Watch 'Black Mirror' Come To Life At New Barbican Exhibition
It seems that in this era of 'post-truth' that Charlie Brooker's series Black Mirror has become creepily accurate.
This isn't an episode. This isn't marketing. This is reality.

— Black Mirror (@blackmirror) November 9, 2016
Now a new exhibition at the Barbican is set to take fans into a world of sci-fi and dystopia in the aptly titled: Into the Unknown: A Journey Through Science Fiction.
Screening parts of the "15 Million Merits" episode, which stars Get Out's Daniel Kaluuya alongside Jessica Brown Findlay, the exhibition celebrates science fiction through popular culture.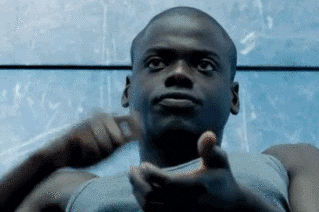 Along with a Black Mirror inspired video installation, the Evening Standard reports that the exhibition will also feature props and special effects from sci-fi classics like Alien, Godzilla and Jurassic Park.
The exhibition will take place from June 3 to September 1, find out more by visiting the Barbican website.
Journey into a disconcerting, futuristic dystopia - excited for @blackmirror's #IntotheUnknown video installation https://t.co/uOex3zX7Bn pic.twitter.com/mCfpNVDARD

— Barbican Centre (@BarbicanCentre) April 7, 2017
Read More - > The Amy Winehouse exhibition opens with striking street art by Pegasus