Charlie Brooker Announces A 'Black Mirror' Book Series
While we eagerly await more news surrounding season four of Black Mirror, Charlie Brooker has announced that he's taking us back to the days of the paperback, by releasing the stories as a series of books. 
We're pleased to announce Black Mirror will soon be available in high-tech 'paper' format: https://t.co/FWk6s5bND5 #BlackMirrorBook

— Charlie Brooker (@charltonbrooker) June 13, 2017
All-new stories from different authors, yeah?

— Charlie Brooker (@charltonbrooker) June 13, 2017
Working with Penguin Random House, Brooker revealed that the anthology will also include new stories from different authors. 
Set for a February 20 2018 release the series will no doubt be appealing to fans of the show, who despite Brooker's dystopian tales being played out fantastically on screen, can no doubt use their imaginations to envision something far darker with the books. 
Brooker will edit the anthology so there's bound to be plenty of terrifying new scenarios for fans to enjoy/ have nightmares about. 
The collection is already available to pre-order on Amazon, although we're hoping that the series teams up with illustrator Butcher Billy so we can see his rad comic book covers adorn the new anthology.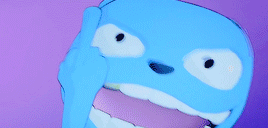 Read More - > How Charlie Brooker's 'Black Mirror' saved TV from the 'Bury Your Gays' trope