'Blue Planet II' Is The Most Watched British TV Show Of 2017
This week's episode of Blue Planet II saw the team dive to the darkest depths of our oceans to shine a light on the abundant and alien-looking species that are living down there. 
Just as Planet Earth II reached record levels of viewers, outshining weekend reality favourites like X-Factor and Strictly, Blue Planet II which aired on October 29 has become the most watched British show of 2017.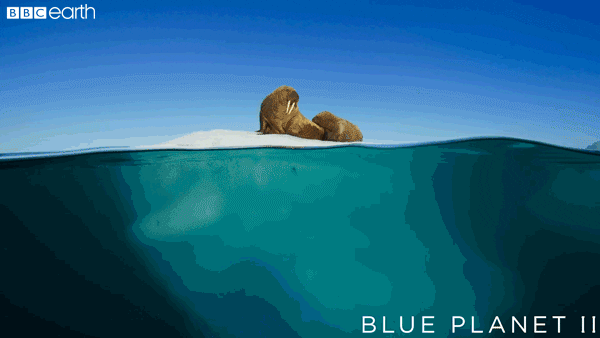 Combining state-of-the-art camera techniques, a national treasure and breathtaking natural wonders, the new season is only two episodes in but is already a triumph. 
Viewing figures for the new series have been revealed and the Guardian reports that more people tuned in to episode one than they did to watch One Love Manchester. Yep 14.1 million people in the week since it was first broadcast have tuned in. 
Blue Planet 2 tonight!! Here's some stellar advice from Sir David.#responsibility #peoplepower #endoceanplastics pic.twitter.com/HMRhrd1cKc

— Greenpeace UK (@GreenpeaceUK) 29 October 2017
On top of being the highest viewed show of 2017, it's also the third most-watched show of the past five years behind last year's Great British Bake Off final. The number of people tuning in to watch episode two was an average overnight audience of 10.8 million.
Perhaps one of the reasons that we're so enthralled with Blue Planet II is that not only is it educating us about our vast oceans and its inhabitants, it's a welcome break from the ball ache that British politics and the onslaught of sexual misconduct allegations that have taken over the entertainment industry. 
You can catch Blue Planet II on BBC One on Sundays. 
The #BluePlanet2 team spent 500 hours in a submarine to film what lives in our oceans #EarthOnLocation pic.twitter.com/g1iKKaAlmo

— BBC Earth (@BBCEarth) 6 November 2017
Read More - > Tourists won't be allowed to climb Uluru from 2019