UPDATED on May 24th, 2017:
The highest court in Taiwan has ruled in favor of legalizing gay marriage, making it the first country in Asia to do so.
Taiwan's top judges arrived at the decision based on the view that current marriage laws preventing same-sex marriages violated the individuals' right to equality and were unconstitutional. The groundbreaking ruling comes at a vital time, a time where gay men in the region face increasing persecution.
It is not clear yet what legislation will be put in place, and yet the LGBT community hopes legislators will just amend existing marriage laws to include same-sex couples. However, Taiwanese parliament has two whole years to amend existing laws or pass new ones to include rights to same-sex unions.
---
Original article below:
Taiwan is set to become the first country in Asia to legalize same-sex marriage.
According to the Associated Press, children of same-sex couples will soon be able to have more than one legal parent, as the country is currently drafting new bills for marriage equality.
One of three bills is already being reviewed, so same-sex couples might be able to marry within a matter of months. This is a groundbreaking feat for LGBTQ couples, who currently have no legal, medical or educational rights over their partner's children or assets.
Around 80% of Taiwan's young population and 55% of the entire population support same-sex marriage, and Taiwan's first female head of state, President Tsai Ing-wen, has been pressing for legalization.
This liberal attitude is thought to be a result of the country's multi-party democracy which allows for a wide range of views to be heard. Feminism, gender and LGBTQ equality have been prominent issues in Taiwan since the 1990s.
Most of the Taiwanese population subscribes to traditional Chinese religions that don't take a strict stance on sexual orientation. Jens Damm, Associate Professor at a top Taiwan university explains that when the "elite became in favor of a kind of gender equality," this helped to promote LGBTQ rights, as well.
Taiwan's progressive views are very different from those of its Asian neighbors. In at least 20 Asian and Middle Eastern countries, same-sex intercourse of any kind is punishable by law.
Even so, Taiwan is now in a position of power to influence the countries surrounding it. Democratic Progressive Party member Yu Mei-nu, who is in charge of the same-sex marriage bill said:
"It's a big step forward for the history of human rights. If Taiwan can get this passed … it will give other Asian countries a model."
While the same-sex marriage bill has had tremendous backing, the road to marriage equality has not always been smooth. Taiwan's nationalist party has attempted to block same-sex marriage bills repeatedly, and in 2013, nearly 400,000 people signed a petition against it.
Thankfully, love ultimately won the fight.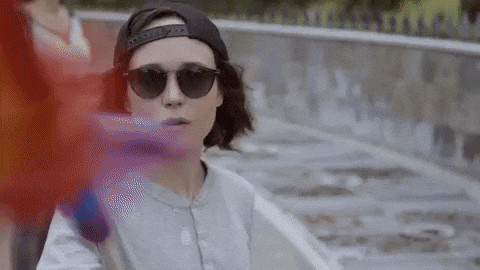 Read More -> California Independence Movement #Calexit Is Gaining More Traction Than Ever