Advance warning for lovers of the political series created by Beau Willimon and produced by David Fincher. Netflix has revealed the launch date for the sixth and final season of House of Cards. Comprising eight episodes – five less than all the other seasons –, this final round will be available online on November 2.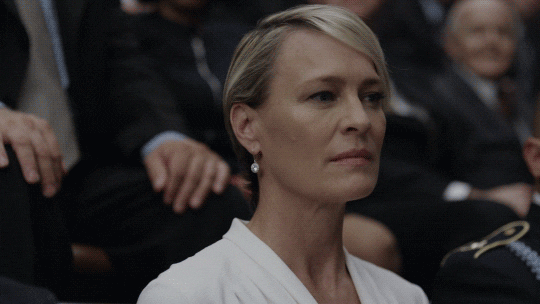 Following the numerous accusations of sexual harassment and assault made against Kevin Spacey, the platform has cut professional ties with the actor. Following several weeks of reflection, Netflix decided to give its first original series, which was nominated for the Emmys, a proper ending with this shorter sixth season.
In quite a short space of time, the screenwriters have come up with new narrative arcs which exclude the presence of Frank Underwood and which focus instead on his wife, Claire Underwood. The actress who plays the character, Robin Wright, will appear for the last time alongside the other stars of the series, including Michael Kelly, Jayne Atkinson, Patricia Clarkson and Constance Zimmer, as well as newcomers Diane Lane, Greg Kinnear and Cody Fern.
Netflix has revealed an official poster for Season 6 of House of Cards, at the same time as its release date. All we can do now is wait patiently until early November to witness Claire Underwood's brilliant new political ploys.
© Netflix