The latest installment of Peaky Blinders is due to be released any time now, and actor Cillian Murphy has told fans that season four will be "full of surprises".
Now diehard fans will have a place to drink and be a little rowdy like the Shelby brothers as a Peaky Blinders inspired bar is opening.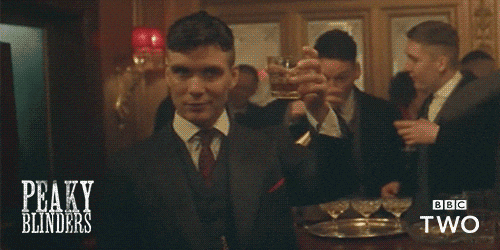 Located in Paignton, Devon, UK, the Peaky Blinders Bar & Grill will feature plenty of 1920s decor and by the sounds of it a lot of whiskey too. OK, it's a bit far to travel for a whiskey, but hey...
In the series, the brothers own a pub among many other illegal enterprises so it makes sense that someone would want to capitalize on the show's popularity.
Speaking to Devon Live about the project, owner Jamie Devon said:
"We are aiming to open the bar on September 16, and the interior is going to look like a scene out of the 1920s.

"We have installed all bespoke furniture which we have got from different parts of the country and it's going to look amazing.

"We will be serving up food and our menu will mainly consist of rotisserie chicken dishes and to fit in with the 1920s theme we will predominantly serve whisky."
Season four of Peaky Blinders will see the return of Tom Hardy as sweary Alfie Solomons and two new characters played by Adrien Brody and Game of Thrones alumni Aiden Gillen (aka Littlefinger).
Peaky Blinders Bar & Grill opens its doors on September 16.