You can't decide what to watch on TV tonight? No worries, The Great Map of Movieland, an imaginary map gathering around 1800 must-watch movies, is here to help.
From masterpieces to popular cult flicks, from comedy to drama, creator David Honnorat did his best to cater for every taste.
"To me, watching movies has always been a journey, as well as a never-ending quest. No matter how many you watch, there are still thousands more to discover. But the interesting part is that, one way or another, movies all connect to each other."
David Honnorat has been a cinema fan for a long time. In 2009, he co-founded Vodkaster (a cinema-themed social network recently bought by French company Telerama). Aside from his career as a writer for the magazine So Film and the podcast NoCiné, he also arranged IMDB's top 250 movies into an underground map. Movieland is his most recent challenge.
A lot of work
After over 300 hours of intense work spread over a whole year, the map is getting more and more precise.
"For no real reason, I started off with the Great Lake of Madness and expanded from that. I began to arrange a few movies around the lake and to create the basic types of elements I was going to use: roads, highways, shortcuts, rivers, regions..."
This imaginary world is divided into various territories such as "Desert Western", "Adventure Plain" and "Battle Field", each of them matching a cinema genre and dotted with their corresponding landmark films.
In the "Valley of Love", the motorway leads to When Harry Met Sally via Some Like It Hot and 500 Days of Summer. In the "Sci-Fi Mountains", narrow windy roads will take you to Blade Runner, Kill Bill or E.T. The Extraterrestrial.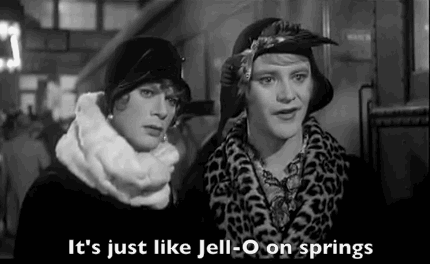 This map also contains natural features such as "Film Noir Forest", "Musical Jungle" and "Tolkien Holt". You can sail the "Sea of Tears" or the "Sea Of Spies", explore "Action Bay" or visit "Teenage Island". You make your own itinerary.
Such an insane project was due to have a few snags:
It quickly became pretty complicated and in some cases unworkable. For instance, Baby Driver is at the crossroad between "Musical Jungle" and "Heist River", which is cool, but unfortunately "Car Park" is on the other side of the world. In the same way I would have liked to introduce a "Train Trail", but they're all over the place.

Movieland is not perfect, but I tried to make it as pertinent and as coherent as possible."
You can check out the project on Kickstarter: a £27 backing will get you a full-size wall map.