By multiplying references to the 80s and playing on the nostalgia a wide audience feels for this period, Stranger Things was sure to swiftly become a pop culture series.
Fans are constantly re-appropriating and modifying the Hawkins' kids adventures, and come up with wonderfully weird and fantastical mashups. The latest such creation to hit the Web is a fake trailer plunging into its spooky universe the characters from the Toy Story franchise.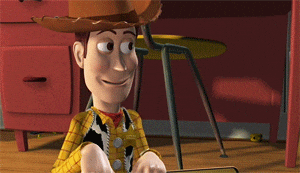 We owe this crossover to the Youtube collective Wasteland TV. Feeling that Netflix hadn't pushed the nostalgia levels far enough with Stranger Things, they decided to lay it on even thicker by mixing in Pixar's talking toys.
Using the original soundtrack as their musical background (composed by Austin-based synch pop band S U R V I V E), they reinvented Woody as sheriff Jim Hopper, Buzz Lightning as Eleven and Jessie as a very convincing Joyce.
The guys from Wasteland TV pick from all three films of the Toy Story saga, making of Sid the psycho a fan of Eggo waffles, and of Lotso the cuddly toy a near perfect Dr Martin Brenner.
The scene with the shredder in Toy Story 2, with its ominous red hues and this feeling of impending doom Mind Flayer-style, matches the monumental finale of Stanger Things season two. Andy can be proud of his fellow toys indeed.