While, as a report from the Adam Smith Institute declares, the UK is still stuck in the 'dark ages' in terms of our drug laws - Poland now joins Germany, Greece, Italy and many other European countries in legalising medicinal marijuana.
Just three days ago, the motion passed with ease in Poland's Lower House of Parliament, with over 440 politicians voting in favour and only two members voting in opposition, reports Herb.
This means that cannabis from imported plants- once registered with the Office for Registration of Medicinal Products- can now be utilised to make prescription drugs in Polish pharmacies.
Radio Poland confirms that the bill comes into effect next October and will allow cannabis to be available in a number of different forms, including raw cannabis, tinctures, resin and more.
A spokesperson for the Polish Pharmaceutical Chamber told Radio Poland that of the 15,000 pharmacies in Poland, "around 90%" are authorised to make prescription drugs. That's a decent amount of cannabis that's gunna have to be shipped in.
This vote could dramatically reduce pain in thousands of people's lives, the Polish Pharmaceutical Chamber estimating that "up to 300,000 patients" could qualify for prescribed marijuana.
This means marijuana will be used to ease the discomfort of those suffering with cancer, MS, chronic pain and more. The law is unrestrictive, giving doctors leeway to prescribe marijuana to any medical condition if it's usefulness is supported by research.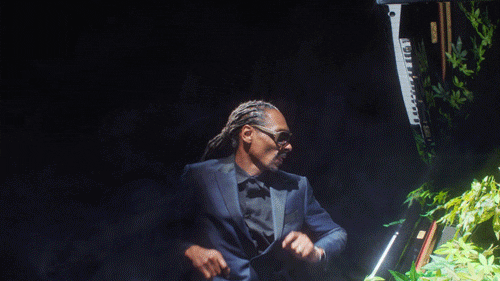 As Snoop Dog, the dope king himself says:
"Cancer and diseases that never had a cure, now all of a sudden you got people taking chemotherapy, and they're also having a toke, and they live longer."
While evidence on the benefits of smoking cannabis for cancer patients is still hotly debated, the National Cancer Institute confirms that cannabis has been shown not only to diminish pain but to kill cancer cells in several experiments.
MP Piotr Liroy-Marzec, one of the authors of the bill, and also coincidentally a Polish rap and hip-hop pioneer, told Marijuana.com, "We sent [a to-do list] to the government to let them know what they need to prepare", explaining that, "education on cannabis is what Poland needs, for the doctors, judges, and pharmacists."
Hence the establishment of 'the Polish Institute of Cannabis' alongside the bill, whose sole purpose will be to educate medical professionals and the polish people on cannabis.
It is somewhat surprising that Poland has made the move before the UK - given that unlike with the UK's drug classing system, Polish law currently creates no distinction between cannabis and other drugs. That is, with the exception of an amendment passed in 2011 which gave prosecutors the option of not pursuing small personal possession cases.
With politicians such as Nick Clegg and Caroline Lucas declaring our current laws "absurd"; and celebrities such as Russell Brand, Sir Richard Branson and Louis Theroux all advocating legalisation, could the UK be next?
Read More - > Owner of Corona beer set to produce cannabis-infused drinks