In the world of cinema, Guillermo del Toro is without a doubt part of the Mexican dream team. The acclaimed director has been behind great movies such as Pan's Labyrinth, Hellboy, or The Devil's Backbone. And he could've brought one of the Harry Potter instalments to the big screen. But he turned the opportunity down.
"I've had the most incredible opportunities to say no to big movies."
In an interview with IndieWire, del Toro confessed he regrets having declined the chance to direct one of the Harry Potter films. He didn't mention which film of the saga he was offered, but it's not hard to guess it was Harry Potter and the Prisoner of Azkaban, as more than once it's been mentioned that he was one of the candidates.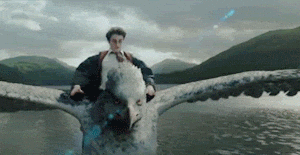 In the end, Alfonso Cuaron, another celebrated Mexican director, went on to direct the film, which turned out to be the best movie of the franchise. No wonder del Toro regrets his decision.
However, he could still stand a chance to redeem himself, as the new Fantastic Beasts and Where to Find Them series will feature five films. Judging by the first instalment of this new story, Guillermo del Toro's dark and eerie style would suit the franchise perfectly. Fingers crossed!
In the meantime, we'll be able to enjoy the Mexican director's talent in his new project, The Shape of Water, starring Sally Hawkins, Octavia Spencer, Michael Shannon and Doug Jones.
Read More -> These films have the Paul Thomas Anderson seal of approval