While Mulan may not be considered to be one of the 'classic' Disney princesses, she's certainly one of our favourites.
Headstrong, brave and able to prove herself, Mulan was refreshing compared to the more demure Princesses like Cinderella or Sleeping Beauty. And let's not forget the epic songs like "Make a Man" and "Reflection".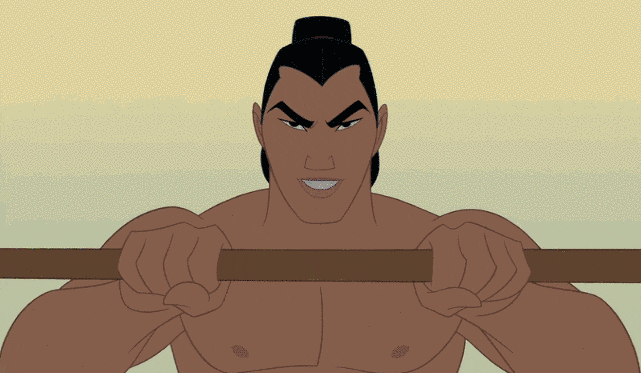 However, the new live-action remake will reportedly not feature any of the songs, according to director Niki Caro. 
Much to the ire of fans, who were excited by the prospect of singing along to their favourites from the animated film, many took to twitter to express their frustration.
mulan didn't save china to have her live action film be described as a "girly martial arts extravaganza" pic.twitter.com/BYVpb8dU8X

— ̗̀ mulan clara ˎˊ (@clehrah) 20 March 2017
Many fans are irate because not only will be missing out on some catchy-ass Disney songs, but also the remake has been described in an interview with Moviefone as "extremely muscular". Like what does that mean?
When you realise Li Shang won't be in the 'Mulan' live-action remake pic.twitter.com/zTEiF4EX0h

— Superdisaster (@PeroQueDiceUste) 19 March 2017
Without any songs in Mulan how are we gonna get down to business to defeat the Huns??? pic.twitter.com/SLOSfFvueZ

— Trainer Josh (@JoshHelaku) 19 March 2017
Even Caro admits that her kids were horrified by the prospect of Mulan minus the songs, who knows maybe all the fan criticism will mean that Disney change their minds and deliver the film that fans actually want to see.
Currently live-action Mulan is slated for a 2018 release.
MULAN AINT MULAN WITHOUT REFLECTION pic.twitter.com/cWvynUUVdN

— rian (@jqsontodd) 19 March 2017
when they ain't put none of the songs in the live-action Mulan pic.twitter.com/0lka57Dgda

— gwyn. (@meIndamay) 19 March 2017
Disney: there will be no songs in the live-action Mulan

Me: pic.twitter.com/drn7fyq5Mx

— Emma (@emmii_young) 18 March 2017
@ the mulan remake without songs pic.twitter.com/905YVbQE6j

— mandy ✨ (@anglashamyqueen) 18 March 2017
Read More -> Channel your inner Princess this summer with these Disney-inspired bikinis