Sometimes it feels like the bad news about Game of Thrones just keeps coming. Delayed release date? Check. Three episodes less than usual? Check. The second to last ever season? Check.
Luckily a few odds and ends have given us back hope, from this first teaser to some snippets of information about upcoming season seven.
Most recently it was up to Matt Shakman, in charge of directing episodes 4 and 5, to drop a little insight.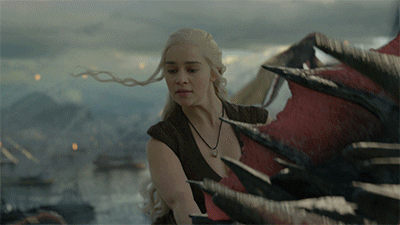 According to the director, Daenerys' dragons will be getting even bigger for the penultimate season. As he explained to Entertainment Weekly:
"The dragons this year are the size of 747s. Drogon is the biggest of the bunch — his flame reaches 30-feet in diameter!"
To put that into perspective, a Boeing47 is about 230 feet long and boasts a 210 feet wingspan. Better invest in that wide screen TV before July, then.
Already terrifying in season six it seems that Drogon, Rhaegal and Viserion will be at perfect fighting weight to battle it out in the Seven Kingdoms. And if that's not enough, she always has an army of Dothraki, eunuchs and Sand Snakes to fall back on.
While we have fewer episodes of Game of Thrones to look forward to this year, we're sure the show creators will more than make up for it in drama. Watch this space for a new trailer expected any time now.
Game of Thrones season seven is set to land on HBO on July 16.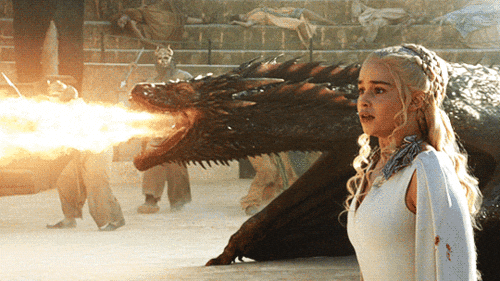 Read More - > How many of these 'Game of Thrones' cameos did you spot?